What is a Japanese visa?
So what is a Japanese visa?
Once you have found a company and received your contract, coming to Japan to work is a relatively simple affair that is quite straight forward.
However, there are a few steps you will want to be aware of.
In this article Link Japan Careers will attempt to cover the basics and help give you the information you need to make an informed decisions.
We also will make sure that by the end of these blog series whether you are on a Student visa, Diplomatic or Official visa, or even working holiday visa that you are aware of the Japanese Government's visa policy.
First fun fact, people often confuse the term "visa" and "status of residence" often in Japan.
If you wish to live and work in Japan, ultimately it is not a visa that you will want, but a status of residence.
So what are the differences then?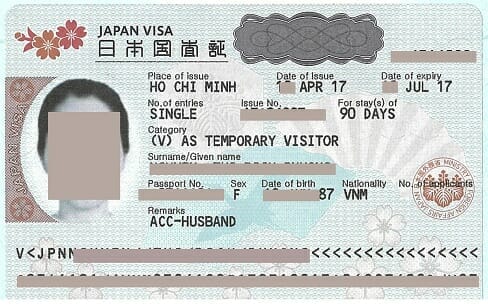 Differences between "Visa" and "Status of Residence"
As a general rule, a visa is the official Japanese name for a visa, which Japan will require of you before entering the country.
The Japanese embassy or consulate in a foreign country will issue it and it is printed on the passport. It usually has a ghost-like black and white photo of yourself printed. It is important to note, if you are coming back to Japan through 'Re-entry' you will almost certainly not need another visa.
The status of residence however, is for foreigners who wish to stay and work in Japan and to engage in the activities permitted by their status of residence in Japan. (More on permitted activities later).
This status of residence in Japan is called "Zairyushikaku" (在留資格) and is usually printed on a card "Zairyu card" (在留カード) which you will receive once you present your visa to Japanese Immigration upon landing in Japan.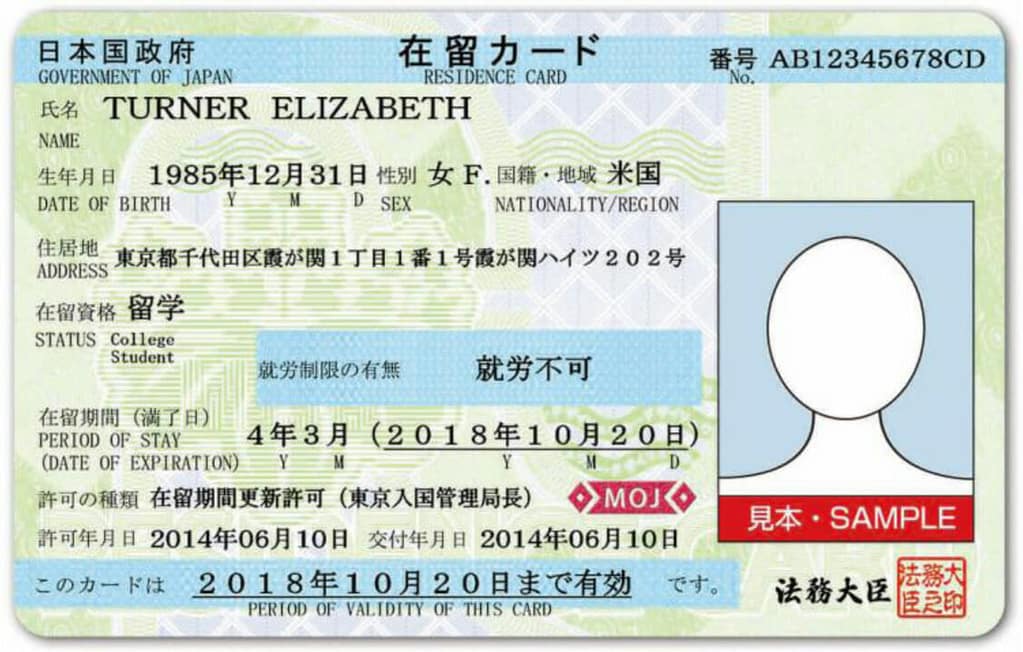 What is a Residence card?
A resident card "Zairyu card" (在留カード) is a proof of status of residence that the Ministry of Justice issues to foreigners who are staying in Japan for a medium to long term.
The Japanese government requires you to carry this card at all times, so please be careful.
A residence card is not issued for short-term visitors but for those who have a legal status of residence, such as working or studying abroad. (It will not be issued to illegal aliens, etc.)
Residence cards are issued at the international airports of Narita, Haneda, Chubu, Kansai, Hiroshima, and Fukuoka.
At other ports of entry and exit, Immigration will stamp in your passport and  will indicate that the "residence card will be issued at a later date".
In the event of a disaster or unforeseen circumstance, the immigration bureau may send you your residence card at a later date.
An example of this was in 2018 when a large typhoon shut down parts of Osaka airport.
The process is not too difficult
When coming to live and work in Japan, it is quite important to make sure you have the appropriate visa paperwork completed, travel documents, and visa information understood before arriving.
Even if you have a visa, it is not always possible to enter the country.
This is because it is the Immigration Bureau and the Ministry of Justice that makes the final decision on whether to enter the country or not.
Another important fact to note is that once you have received the 'visa' you will have in general 3 months to come to Japan, before the visa's validity expires.
Visa exemption in Japan is also very rare, so double check if you ever feel you are in doubt.
So please make sure you have organized your affairs before taking the final step of applying for the visa, through Japan's consulates.
"Once you have entered Japan and received your residence card, the visa process is complete"
In general, the extension of the validity of the visa is not possible.
This is an area that Link Japan Careers can help in as we have an extensive history with visa support and placement services for our clients. If you are in doubt or just curious, please do not hesitate to contact us.
Once you have entered Japan and received your status of residence, the visa process is complete and you can enjoy Japanese culture.
So you have arrived in Japan and have submitted your visa, and received your residence card with your status of residence printed on it, now what?
In Japan, there are 27 types of residence statuses and the activities (what you are legally allowed to do) are different.
For example, if you come to Japan for sightseeing have a short-term stay status and engage in paid work, you would be engaging in an illegal activity.
It is important while working in Japan to be aware of the type of residence status you have.
The most common types of status of residence (work visa) for working in Japan are:
Instructor
Specialist in Humanities and Engineering
Student
Spouse or child of a Japanese National
Trainee
And the most common visa categories are:
Working Visa (allows work in a certain field, etc.)
General Visa (allows staying in Japan for a period for some activity.)
Specified Visa (other reasons)
In the next article we will cover what the limitations are for each of these statuses of residences and how you can apply for permission to broaden the scope of your visa. 
In summary, let's look at the new words and concepts we have covered so far:
Visa = A visa issued by a foreign country before landing at an airport in Japan and applying for immigration clearance.
Status of residence = A status of residence that permits a foreigner who meets the visa or other criteria independently determined by the Immigration Bureau, to enter and stay in Japan to engage in a specific scope of action. →Issued in Japan
Residence card = The card in which states your status of residence and recognizes you to legally work in Japan.
Also be sure to check out Link Japan Careers job listing for all information regarding our current listings.
Finally, for more detailed information put out by the Japanese government, check out the Bureau of Immigration's website here.