Things to Do in Tokushima – City Guide
Tokushima prefecture is in Shikoku, one of the four major Japanese islands. The capital is Tokushima City
and it has Kagawa Prefecture to the north, Ehime Prefecture to the west, and Kochi Prefecture to the south. There is a rich history, vast nature and things to do in Tokushima, making it an unrecognized gem among prefectures in Japan.
Whether you're looking for a hands-on experience in performing Tokushima's native dance, or just a sightseeing experience wandering around the wonderful city, Tokishuma has an abundance of things to do, see, eat and experience.
Follow our ultimate guide on the wonderous things to do in Tokushima.
A Guide To Things To See & Do In Tokushima
There are a number of things that are very famous in Tokushima. Here are some of the most widely recognised things to do in Tokushima, whether you're a fan of art and culture or day trips. 
Let's explore the vast things to do in Tokushima.
The Awa Dance (Awaodori)is is a popular dance that dates back to the 16th century.
Every August nearly 1 million people visit the Awa Odori festival, which lasts for 3 days.
In the evenings, the entire downtown Tokushima area is closed off and filled with dance groups, turning the whole city into a giant dance stage.
Visitors from all over Japan and even other countries flock to Tokushima from August 12-15 for the festival, making for a must on your list of things to do in Tokushima.
2. Naruto City Whirlpools
Naruto City is a city of about 55,000 people, located in the north of Shikoku Island, across from Hyogo prefecture. One of its attractions are large natural whirlpools that form in the passage between Shikoku Island and and Awaji Island in Hyogo Prefecture. At certain times of the day, the flow of the tide creates vortices up to 20m in diameter.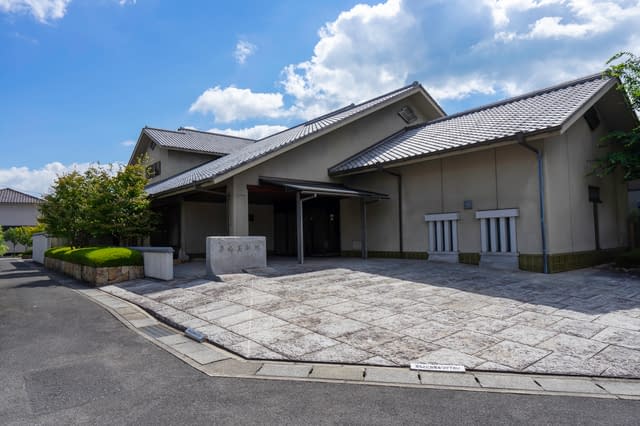 The museum was founded by Otsuka Pharmaceuticals, a large Japanese drug company. Originally it was a museum for ceramic art plates, and later developed into an international art collection. Otsuka Museum of Art is actually one of the largest exhibition spaces in Japan, making for an extremely exciting thing to do in Tokushima.
All of the 1000+ pieces are reproductions of famous western art done in ceramic plates, making it a unique collection. The reason for this is to provide the opportunity for people that are unable to travel abroad to see famous, global pieces of art.
And if that wasn't good enough already, there's actually a robot called 'Mr Art' that gives hour-long talks on the galleries. What could be better than that?
With a population of about 255,000, Tokushima City is a regular-sized city with plenty of activities year-round. Cherry blossom viewing in Spring, Obon festivals in Summer, outdoor activities in nature during fall with the changing of leaves, and emerald green gorges at Oboke and Koboke.
For the 20th year of establishment, Tokishuma's inhabitants pitched ideas for a brand-new city symbol to encompass the direction of Tokushima. The chosen design was submitted by MANABE Yujiro.
The Tokushima city symbol features the insignia for the Tokushima-han (feudal domain), as well as the Japanese character for "city" (市). Tokushima also has an official flower in the sakura flower and a designated tree in the Horuto-no-ki to celebrate the Greenery Plan established in 1983.
Long story short, Tokushima is not just a city of things to do and see. Tokushima has a vastness of culture, history, development, nature and so much more to experience.
5. Hallelujah Sweets Kitchen
Enjoy a spectacularly delicious tour in none other than a sweet factory! Dive into a sweet buffet, a sweet making experience all tied into a tour of the factory, something to do in Tokushima suitable for all age ranges.
You even get the chance to create your very own tanuki character and receive a certificate of completion. See how some of their most famous creations are made with a tour at Hallelujah Sweets Kitchen.
Tokushima Castle from the outset can be broken down into two areas; the ruins and the museum. Unfortunately like many other castles, Tokushima Castle was dismantled and has little remains. The Tokushima Castle Museum features the history of the castle once founded in 1385 and then expanded in 1585.
To be specific the castle was dismantled during the Meiji era, a piece of Japanese history in which represents that transformation of the Japanese people from a feudal society to transitioning into new modern technologies and so much more. The remains of the castle (a gate) were burnt down in the bombing during World War II, leaving only rubble behind.
On top of being a pivotal historical landmark, Tokushima Castle is also one of the top Cherry Blossom spots in all Tokushima.
Have you ever visited a mountain that is said to resemble an eyebrow? Yeah, me neither. But now you can! Mount Bizan is a famous mountain in Tokushima, it's name is actually derived from the kanji word for eyebrow.
This great mountain even saw its debut on the silver screen back in 2007 when it featured in the Japanese movie "Bizan". And with an altitude of 290m from the peak you can stare in awe at the beauty of Tokushima, and if you're lucky also Awaji island and the Wakayama prefectures.
Home to several shrines, temples and tourist facilities, there is no shortage of things to do in Mount Bizan, Tokushima.
8. Awa Shinmachigawa Brewery
The Awa Shinmachigawa Brewery is a great place for a tipple in the city of Tokushima, planted in a quiet spot near the river it is a perfect place to have a relaxed drink.
With both indoor and outdoor seating, a great platter of food available and a delectable choice of drinks to choose from, it's no wonder why the brewery is so popular. A nomi-kurabe is a tasting set of three beers, while beer cocktails are also available if you're fancying something a bit different.
Choose from classics such as pale ale, stout, bitter, or Kibi embankment beer which is described as 'taste that changes with the seasons'. So raise a toast to delicious, freshly made craft beer.
9. Tokushima Prefectural Awajurobe Yashiki
One of the tremendously unforgettable things to do in Tokushima is to visit the Tokushima Prefectural Awajurobe Yashiki (quite a mouthful isn't it). Here you can find the adored performances at the Awa puppet theatre, a puppet play that will stay with you.
A puppet theatre and museum combined keeping one of Tokushima's most famous traditions alive through education and entertainment. If you come to a Awa puppet show you can expect a little something called "ningyo joruri" which is essentially a mixture of puppetry, music performed by an ancient Japanese instrument and narration to create a magical story-telling experience.
If you're looking for something to do in Tokushima, look no further than life-sized puppets, full on ballads, and expert storytelling at the heart.
Marked 12th on a list of 145 things to do in Tokushima, Tokushima Zoo is a must-see while you're in town. Broken down into four temperature controlled zones; tropical ward, savanna ward, the frigid zone ward and child zoo offering a beautiful selection of animals for you to see.
In the child zoo, animals such as penguins and monkeys are close enough to touch. While other zones hold exciting sights such as the Andes condor, the symbol of Tokushima zoo. And with amusements, places to eat and an overall fantastic day out, Tokushima Zoo is the ideal place to take your kids.
Guide to Accommodation in Tokushima
Much like the rest of Japan, Tokushima has no shortage of places to get your head down and get some quality rest. Whether you're looking to visit for a few days or have a working holiday visa to stay for a while longer, here is a guide to accommodation in Tokushima.
Onsen – Tokushima is rife with onsen, not only a relaxing place with hot springs and bathing facilities but traditional inns and accommodation. Why not stay where a hot tub is a few feet from your front door?

Hotels – Whether you're looking for a hotel close to Tokushima's station in Hotel Sunroute Tokushima, or something with a bit more of a view such as Hotel Obokekyo Mannaka, Tokushima is far from a disappointment.

Apartments – If you're looking for something a little bit more long-term, an apartment may be for you. Tokushima is a great place to stay and with an assortment of apartments, Leo Palaces, Sakura Houses it couldn't be any easier.

Farmhouse – As a major industry in Tokushima, farming and agriculture is a prominent aspect of this unforgettable city. And with farmwork comes the opportunity for accommodation, in exchange for work you can sleep onsite for reduced board.
The Tokushima prefecture is a city full of culture, excitement and luxury – simply put, Tokushima is an unmissable opportunity while in Japan. Luckily for you, we've put together a guide to help you explore the ins and outs of Tokushima to ensure you make the most of your visit.
If you plan on visiting Tokushima you may have a myriad of thoughts and questions that pop into your head, so we've put together a little guide to things you need to know before stepping foot in Tokushima. You're welcome.
What does Tokushima mean?
A lot of places and things in Japan have hidden meanings and can even be separated down into multiple, Tokushima is no exception. 徳 (toku) means "virtue, benevolence" and 島 (shima) means "island."
How to get to Tokushima?
Tokushima is about 500 kilometers as the crow flies from Tokyo, or 630 kilometers by driving. There are many ways to get to Tokushima, by air, train, car, bus, or ferry. JR trains are serviced by 5 lines, the Kotoku, Dosan, Tokushima, Mugi, and Naruto lines.
How do you get to Tokushima from Osaka?
The Kobe Awaji Naruto Jidoshado connects with Osaka, and it is about a two and a half hour drive.
How do you get to Tokushima from Tokyo?
Flights from Tokyo take about 1 hour 10 minutes. Flights are also available from Fukuoka.
Ferries are available from Wakayama, Tokyo, and Kitakyushu. A ferry from Wakayama to Tokushima City
takes about 2 hours.
What is the climate in Tokushima?
Weather is generally mild in Tokushima. It rains pretty frequently, with about 213cm of rain annually. The
average temperature is about 16 degrees Celsius..
What is the cost of living in Tokushima?
The cost of living overall is cheap, at about 30% less than Tokyo. In particular, rent prices are low, with the
average 1K at about 36,000 yen and the 1DK-2DK sizes ranging around 47,500 yen. These prices are less thanhalf  of the average cost of apartments in Tokyo.
What are some famous local dishes in Tokushima?
Naruto Kintoki: a local sweet potato used for sweet desserts and snacks.
Wasanbon: a type of traditional Japanese wagashi sweets made with local-grown sugar cane.
Sudachi: a citrus fruit similar to a lime crossed with a grapefruit, often added to fish and hot pot dishes.
Handa somen: thick wheat noodles that are slightly salty.
What are the major industries in Tokushima?
The major industries are agriculture, forestry, and fisheries. Rice, vegetables, and flowers are grown in many places, and Tokushima is the largest producer of cauliflower and lotus roots in Japan. It is also 4th in carrot production.
In recent years, Tokushima has become a more popular business location, and in 2020, one of the largest HR companies in Japan, Pasona Holdings, moved their head office to Awajishima.
The Otsuka Pharmaceutical Tokushima Research Institute is famous for the development of a rat strain called the "Otsuka Long-Evans Tokushima Fatty Rat" that quickly develops diabetes, insulin resistance, obesity and metabolic disease, allowing it to be used to research medications for human use easily.