Life in Japan

Locations in Japan
LJC Spotlight – What is it like living in Saga prefecture?
What is it like living in Saga prefecture?
Saga prefecture is located in the Kyushu island of Japan and is surrounded by Nagasaki and Fukuoka.
With its mountainous region and close proximity to Fukuoka and Nagasaki, Saga is a prefecture that has a surprisingly long history in Japanese culture. So what is it like living in Saga prefecture? Join Link Japan Careers as we find out.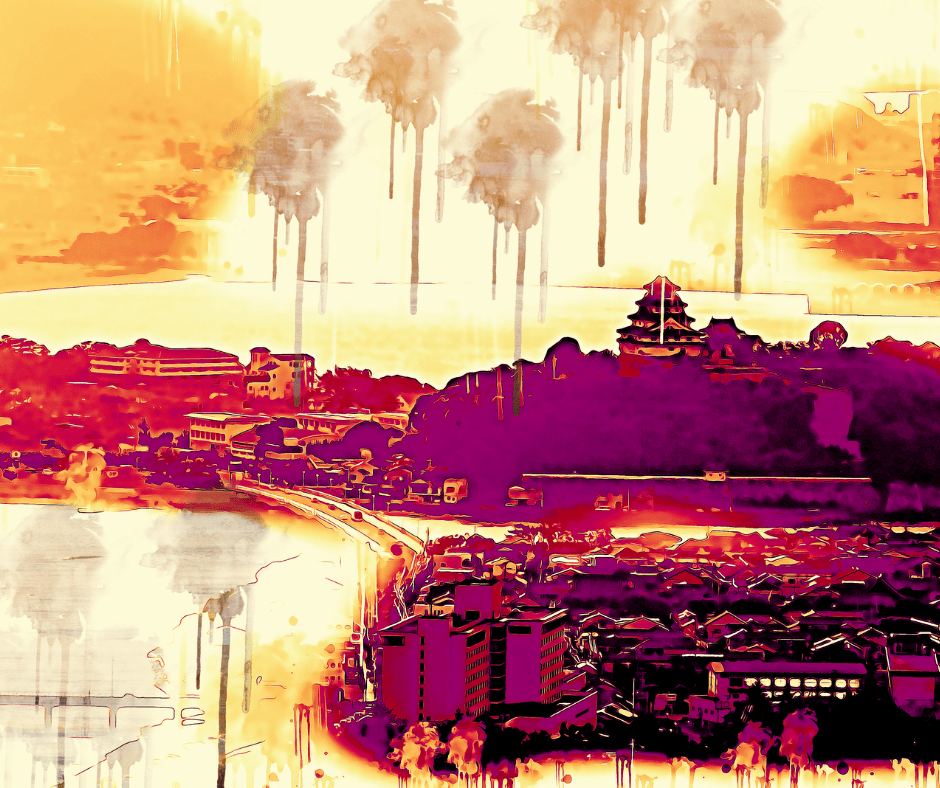 Places of Saga prefecture.
Saga city
This city is the capital city and is in the central part of the prefecture. It is about an hour and half drive from Fukuoka city. It is
relatively
large and holds all the amenities of a regular Japanese city.
During the Edo period it was also the largest city in the former Hizen prefecture. The city also has a unique (rebuilt) castle as well as an International airport.
Saga Castle
Saga castle

was the former castle of the

Nabeshima

clan who ruled over the Saga Domain during the Edo period
.
The castle itself is quite interesting as it is one of the few castles built behind walls as opposed to on top of the walls which was the classic design of the time
. The castle is worth visiting if you want to in learning more about Kyushu's history and has a museum on the grounds. Entry to the museum is free and audio tours in English are available.
Saga International Airport
Also available is the

international airport

which although smaller than Fukuoka does have flights
domestically
to Tokyo as well as International flights to parts of Korea and China
.
This makes it an attractive option if you are living nearby and wish to explore the rest of Asia while you spend your time in Japan
.
Karatsu City
Karatsu is the second-largest city in Saga prefecture and is famous for its castle by the bay, and it's history in creating fine porcelain and other traditional goods.
The local Karatsu Castle is likely slightly more exciting to see than Saga castle as it is located on a small hill, surrounded by a sea of trees. The castle also-like the one in Saga holds a museum that explains the history of the castle and the area. 
In addition to the castle, there is also a lot to see with the nearby Niji no Matsubara Pine grove with over a million pine trees – it is quite the sight! However, if you suffer from hay-fever I would not recommend you go in Spring – seriously don't.
Finally being on the coastline, Karatsu does have some interesting spots for surfing within the local regions. Although they are more suited for the intermediate surfer. Nevertheless, If you are interested you can find out more information here. 
What else to do in Saga prefecture top 5
Saga prefecture is also famous for a certain number of events and interesting sights within the local regions.
Hot air balloon festival.
Every year Saga prefecture holds its annual Saga International Hot air balloon fiesta. During this event people from all over Kyushu gather together to see the hot air balloons fly up. The event starts usually from October 30th and lasts about a week. So there are many times for you to go if you miss a particular day.  The climate is usually cool but not cold.
It can be a fun day to have a picnic with friends while admiring the hot air balloons.
Yoshinogari Park
The Yoshinogari park site is a fascinating and well preserved archaeological site. This park also hosts a village replica that was likely seen during the Yayoi period (300BC to 300CE). The site contains over 2000 tombs which were unearthed. As a result it is one of the most important sites regarding of the Yayoi period.
If you are interested in finding out more about Yoshinogari Park park you can click here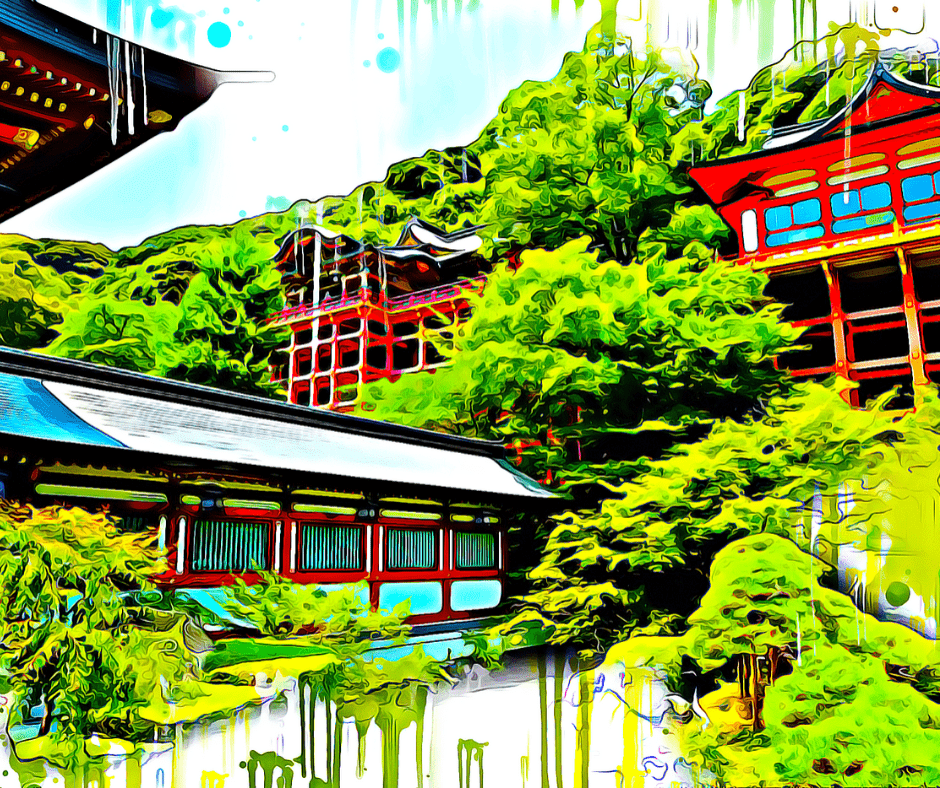 Yutoku Inari shrine
Located in Kashima city in south Saga prefecture. The Yutoku Inari shrine is one of the top 3 shrines that are dedicated to the inari (Supernatural fox-like spirits which would usually carry messages). The shrine is quite beautiful and was built into valley. What's more, (similar to the Kiyomizudera in Kyoto) this shrine's main hall is built on pillars that are 18m above the valley floor. This allows for some impressive photo opportunities. The shrine itself is free to visit and open most days.
Karatsu O-kunchi
Is a festival that  Karatsu city holds city every year. The festival is famous all over Japan and between an estimated 150,000~500,000 visitors attending to see the large samurai and Yokai floats parade among the city. The event is worth seeing regardless of where in Japan you may be living. However, if you do happen to live in Karatsu city why not get involved beyond just observing? Many locals contribute to the festival from making local delicacies to share, playing drums or serving as the regional guide for guests who are visiting.
Enviromental Art Forest 
Although open throughout the year, the time you will want to go and see this is likely in the middle of Fall. Surrounding the facility are various trees including the Japanese maple. This allows guests to enjoy the colors of the season. If you enjoy the Japanese natural environment or are looking for inspiration, we recommend this place.
*Bonus* Takeo City Library
Although not a natural or cultural wonder, the Takeo city library is worth visiting once whether you are a bibliophile or someone who appreciates good design. The city library has a very contemporary design and a great open space with a variety of books available in Japanese or English. It is a great place to visit whether you live in the prefecture or are passing through.
What to eat in Saga?
Japan has many wonderful foods to try that are unique to its local regions, and Saga is no different. Whether it is seafood, beef, or something else entirely, what local delicacy will you try when visiting Saga?
Saga Beef
Saga beef is arguably the most famous local delicacy found in Saga prefecture. Although not as famous as Kobe beef, Saga beef also is a cut above the rest and Japanese locals enjoy it in a variety of different ways. If you are keen to try out Saga beef we would recommend going to Kira a restaurant chain that originates from Saga famous for its beef. Kira has both Lunch and Dinner menu options available including teppan yaki courses. Although not a restaurant most of us could dine at regularly, the quality of the meat and the options for dining make it one of the best places to enjoy Saga Beef.
Saga Nishiki
Is a Baumkuchen-style like cake that is famous throughout Kyushu. The Saga Nishiki has a wonderful chestnut like color and is the result of combining Japanese weaving style sweets with the Baumkuchen style cakes that are popular in Europe. The cake also contains a special type of chocolate that serves to hold it together.
In summary
What do you think about visiting Saga prefecture?
Although it is likely not the first prefecture on everyone's list to visit there is definitely enough things here to keep someone busy, don't you think?
However, just like more places in rural Japan having a car is essential to one's living environment. If you are interested in living in Saga prefecture or Kyushu in general, please speak to us about our various job openings. We hope to help you with your Japanese journey today!