How Do You Buy A Bicycle In Tokyo?
How do you Buy a Bicycle in Tokyo?
There are many ways to travel around Japan.
However
, one of the most popular ways to move around is by bicycle.
More than a lifestyle choice, a good bike can get you not only to A-B but can often open up cheaper train routes that may have been too far to walk too
.
Yet, where do you go to buy a bicycle? How does the Bicycle Registration System work? Should you buy at a specialty shop or a local store? Also there can
be unexpected
costs and bicycle rules that you may be unaware of.
Join Link Japan Careers as we put the pedal to the metal, and go through the gears of how you buy a bicycle in Tokyo.
Where do you buy a bicycle in Tokyo?
Alright, so first, where is the best place to buy new and used bicycles in Japan?
Well, that depends on your desire as a rider, as well as your budget. Do you want a touring bicycle or a fold-up bike?
Although more expensive than some of the other options here,

GS Asuto

boasts excellent customer support and knowledge
. They know not only their craft but also have knowledge of cycling in Japan for all levels.
It may be worth your time to visit the store to learn more about cycling in Japan. GS Astuto is usually open from 11 am to 6 pm on most days.
With over 19 stores across Tokyo,

Y's road

is your average cycling emporium with a variety of brands and styles, including mountain bikes, folding bikes, triathlon bikes, and road bikes
.
The store also offers a variety of services, including membership deals and custom paint jobs
.
The selection is also quite reasonable, and you will likely find a suitable bike that is affordable.
This event is very well documented, but it might be a little hard to find unless you search in Japanese.
The Sugnimai Green Cycle has been running for over ten years and is a frequent event. Many locals repair old bikes
are refurbish them before selling them once again
.
The event is trendy as it allows locals to repair, refurbish and recycle otherwise broken bicycles and sell them to
a new riders
.
The bikes
are reasonably cheap
 and can be quite a sound investment if you are unsure how long you plan on staying in Japan
.
To find out more about this frequent event, be sure to check out the following page for sale dates.
Craigs list, Hard off, Rakuten.
If you are not
really
in the position to go out and visit the stores, you can always check online shops like Rakuten for new or used items, as well as the tried and true, Craigslist for second-hand bikes
.
Further, recycle shops like Hard off may have many decent second hand bikes available to you, and save you a trip to the bike shop
.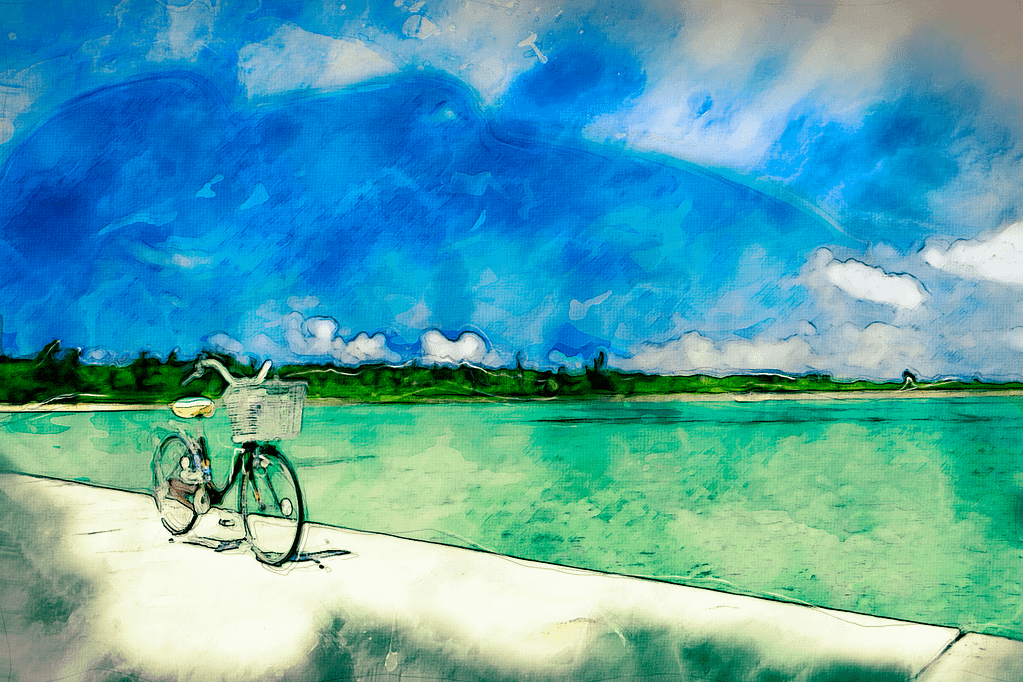 How do you register a Bike in Japan?
Although it might sound somewhat strange bike theft is a real problem in Japan, with over 35000 cases being reported in Tokyo in 2019. As a result, registering your bicycle and taking out bicycle insurance is a reasonably straight forward task. However, it is one task that you will need to do right.
All bike owners must complete a bicycle ownership form and submit it at your local koban (police box). This is the case whether the bike is new or used. Often at bike stores, the store will ask you to pay about 500, and they will complete the paperwork with you.
After this the staff will put a yellow sticker (register sticker) on your bike.
However, If you did not receive this form when you bought the bicycle, you can get one at the police station, but you will need a receipt and proof of ID (zairyu card).
What about Bicycle insurance?
As of April 2020 in Tokyo, the local government is requiring all cyclists
 to register for mandatory bicycle liability insurance
.
You will have a chance to c
omplete this
at the time of your
purchase
.
If this is for some reason not completed, please speak with the store or Koban (police box) to find out where you can register for the insurance
.  
Finally, many different local wards have
additional
traffic focused insurance schemes that often cover cyclists
. A
re you an avid rider or someone who plans to ride to and from work? In that case, it may be in your interest to check out what
additional
coverage your local ward can provide
.
Bicycle laws are essential!
There are some rules when riding a bike that is often overlooked even by Japanese people.
However
, registering your bike is
incredibly
important
.
Police will often impound unregistered bikes, or bikes that are parked illegally.
Recovering impounded bicycles is not a simple task.
It will usually
require
you to take your impound notice, your bike key, proof of
purchase
, and identification and go to the impound and pay the fine
.
It is not a pleasant experience.  On average, you will usually have 30 days to retrieve the bike and cost at least several thousand yen
.
Avoid parking in the wrong place.
Another quick way of getting your bicycle impounded is to park outside of designated bicycle parking areas
.
If you are cycling around a city, you can usually find bicycle parking at a department store, local train stations, and community centers
.
When you park at one of these bicycle lots, you will usually pay in advance by machine. Place the bike in the specific rack, check the number, and pay for the amount of time you will use. Again, please be careful as returning late runs the risk of having your bike impounded or stolen.
Places to avoid parking a bicycle
We would encourage all riders not to park at a convenience store for a long period of time. Yes, there may be other bikes there, but again if it is not in the designated bicycle parking areas, you run the risk of having your bike impounded and stolen. Furthermore, avoid parking against residential houses or apartments, shops, cafes, and public spaces.
Renting a bicycle in Japan
If you are unsure if you want to buy a bicycle in Tokyo, fear not as many places hold rental bicycles.
The first place you will want to look at is the local tourist center.
Cycling is becoming
increasingly
more popular in Japan with not only Japanese people but also tourists
.
As a result, an information center or tourist center is likely your best bet.
When renting a bicycle in Japan, you will need to produce a passport or proof of ID as well as an address of where you are staying
.
Some locations will allow for hour-rentals while others will offer the bike usually for the whole day
.
Japan Travel Bike
An
increasingly
popular and easy way to enjoy a bike ride in Japan is to use the ever-growing Japan Travel Bike.
Japan Travel Bike is a great service as it is usually close to most popular city cycling routes. Whats more it is easy as 1-2-3 to use.
Once you have registered, buy the number of passes you will use and locate the nearest bike port.
The great thing with Japan Travel Bike is you can see all the available bike ports online. There are even options to pre-reserve if you like.
From there, once you have arrived at the bike port input your code, take the bike out and ride. Various routes have been set aside by Japan travel. When you wish to return the bike, you can either return it to the same bike port or to another bike port that is close to you.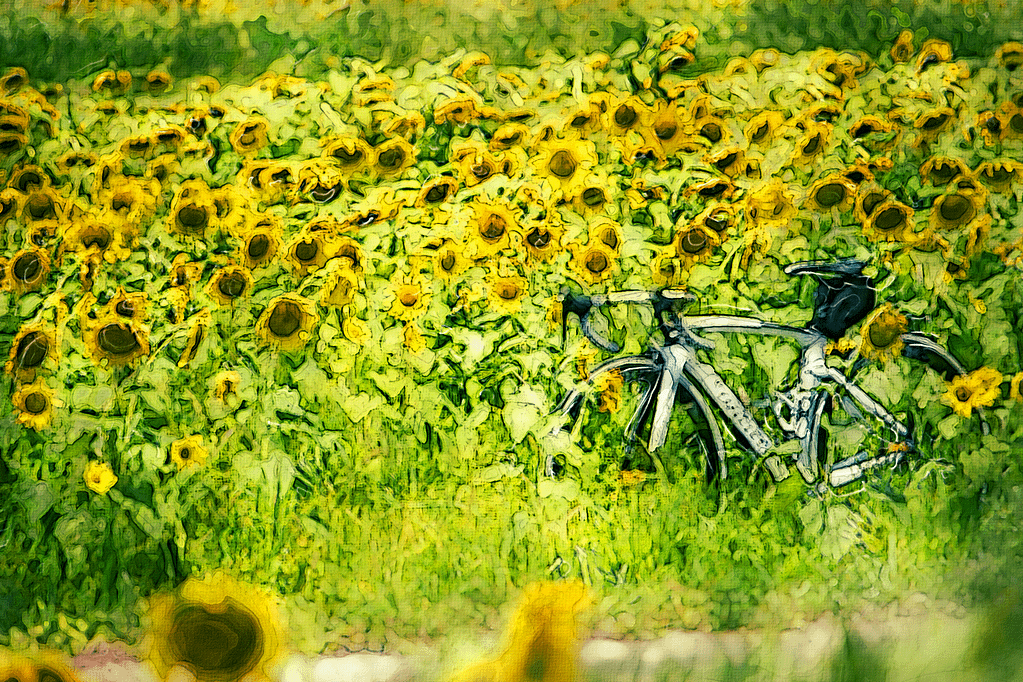 In Summary
What do you think? It is pretty simple when you think about it, right? 
Do you feel ready to buy a bicycle in Tokyo?
We hope this information can help you with your future adventures in Japan!
The question that remains now is, where do you want to cycle in Japan? Perhaps Kagawa? Wherever your journey in Japan may lead you, Link Japan Careers hopes to be able to assist you along the way. To find out more about Link Japan Careers, please feel free to click here, or join our mailing list.