Gyms in Japan – A guide to working out in Tokyo
Gyms in Japan - A guide to working out in Tokyo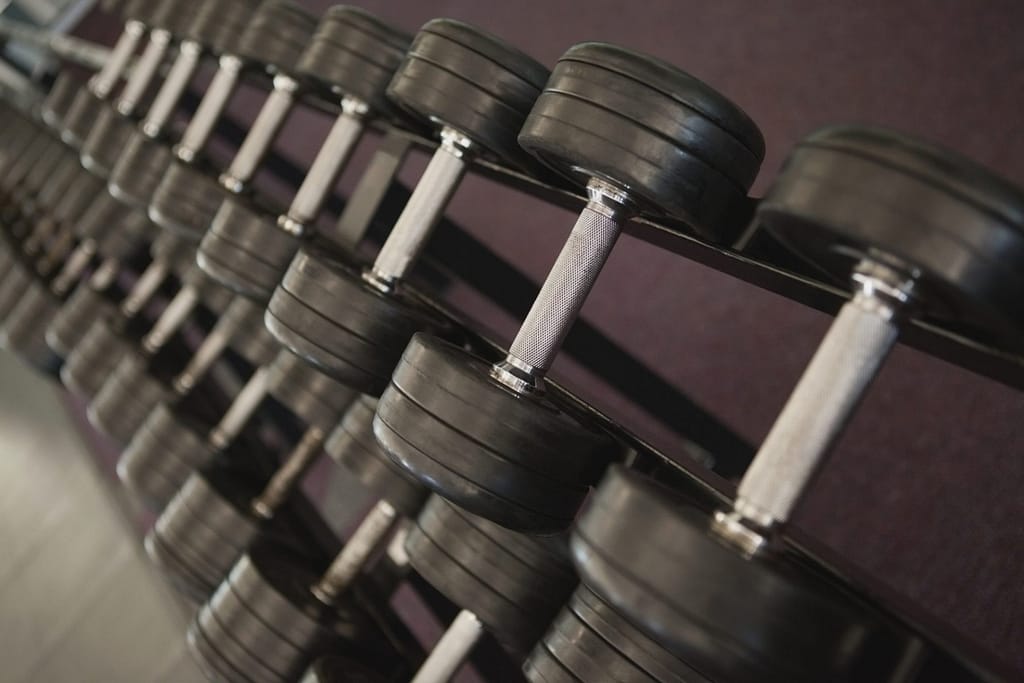 Are you visiting Japan on holiday, or maybe working in Tokyo for a while? 
When visiting a new city, it can be challenging to find a place to work out. 
Don't worry though, the fitness culture in Japan is great! 
There are lots of gyms and fitness centres in Tokyo where you can take part in pilates, general exercise, training, weight lifting and most sports. 
The hardest challenge is sifting through the options to find the best gym in Tokyo for your individual fitness needs. 
There are a couple of important things you need to know before working out in japan though. 
You might be surprised by how expensive gyms are in Tokyo. And, you may face language barriers. It's a good idea to do some research into the social etiquette in Japanese Gyms too. 
Read below to learn about Japanese gym etiquette and some of the best gym options in Tokyo for tourists and visitors. 
Public vs Private Gyms
There are two main types of gym in Japan: Public and private. 
Public gyms
Public gyms in Japan are cheap and cheerful. They're very affordable, but the facilities can be old, and they might not have luxuries like showers. 
The biggest benefit of public gyms is that they don't require membership. 
You can turn up any time (if they're open), pay a fee and use the facilities. 
If you are a resident in the local area of the gym (a taxpayer), you'll be able to use the facilities at a discounted rate too!
Private gyms
Private gyms in Tokyo are more expensive than public gyms. They are pricey, even in comparison to private gyms in the west.
If you are willing to spend a little bit more though, they have top of the range facilities, and they're often open 24-hours. 
Meaning you can fit a workout into your schedule whenever it suits you. 
Private gyms may also have ranked membership systems, where you can pay more or less depending on what facilities and services you would like access to.
Gym etiquette in Japan
The gym etiquette in Japan is very similar to it is in the west. 
Although, there are a few things you should know before you dive in. 
Learning this will make your experience better for everyone. 
You will likely face a language barrier
If you speak Japanese, great! This won't be a problem. 
If you don't speak Japanese, however, be prepared. Not all gyms can cater to English speakers. 
Some of the private gyms (more expensive) are more likely to have English speaking staff, but it's a good idea to do some research online before you go. 
Proof of ID
Take your passport, because many gyms in Tokyo will require identification and proof of address before they let you use their facilities.  
Private gyms will often require some proof of identification before they give you a membership because of their expensive fees. 
The price for public gyms may be lower if you are a local taxpayer though, so proof of address could save you some yen!
Gym shoes
Many gyms in Tokyo won't let you in with outdoor footwear. 
You should take a pair of clean shoes for use inside the gym. 
Make sure you take off your outdoor shoes before you enter the locker room. 
You will need to take off your shoes when you use the toilet too. 
Special toilet slippers are often provided in Japanese gyms. 
No photos
It's not uncommon for phones and cameras to be completely banned in Japanese gyms. 
Make sure you read the signs and don't upset anyone or get in trouble by taking gym selfies. 
Bring a towel
Unless a towel is given to you as part of your membership, make sure to bring your own.
It's polite and hygienic to wipe the sweat from your body when you're working out anywhere in the world! 
Make sure to clean and reset the settings on any machines you use too. 
Cover your tattoos
Strange as it may seem, many gyms in Japan won't let you inside with exposed tattoos. 
Tattoos are associated with Yakuza (gangsters), who are often heavily tattooed. 
The government put this rule in place to keep Yakuza away from the public because they can't specifically say "no Yakuza".
Best Gyms in Tokyo for Tourists
We've put together this short list of popular gyms in Tokyo to help you get started. 
Remember that membership fees do vary, so prices may not be exactly as they appear here.
 1. Tokyo Metropolitan Gymnasium
Location: Sendagaya, Shibuya-ku
Membership required? No
The Tokyo Metropolitan Gymnasium was built for the 1954 world wrestling championship.
The venue has also been used to host sports in the Olympic games. 
This gym is a great place to work out; it's split into two training rooms. 
One room is for cardio and training machines, and the other for free weights and bodybuilding equipment. 
Fees: A day pass will cost you ¥2,500, but you can book a session for a couple of hours for  ¥600. 
2. Shinjuku sports center
Location: Okubo, Shinjuku-ku
Membership required? No
Shinjuku sports center is a great public facility where anyone can work out. 
The sports centre includes a large gymnasium, a small gymnasium, a martial arts hall, a swimming pool and a training room. 
You can use the facilities on your own, or join classes with professional instructors. 
Fees: You can use the gym here for ¥400. ¥600 will buy you access to the gym, pool and martial arts space. 
3. Minato City Sports Center
Location: Shibaura, Minato-ku
Membership required? Yes (but it's free)
Minato City Sports Center is fully equipped to meet all your exercise needs. 
With a full gym, swimming pool, running track, basketball courts, dance halls, seven martial arts rooms and more, the six-floor facility is a great place to work out. 
And it's cheap too. 
The only drawback is that the weights only go up to 30kg. So it may not be the best place for bodybuilding. 
Minato City residents can work out here for free on the 1st and 3rd Sunday of every month. 
Fees: For ¥800 (¥500 for residents), you can access all the facilities and stay as long as you like. 
4. Club 360 Fitness & Rehabilitation
Location: Motoazabu, Minato City
Membership required? No
Club 360 is a great place to work out if you're Japanese isn't very strong. The training club is aimed at English-speaking people in Tokyo. 
It's a holistic training centre with experts that will design training programmes to help you achieve your individual goals. 
They run drop-in style classes that anyone is welcome to attend. 
You'll get fit, and you might meet some like-minded friends too!
The club is mainly focussed on personal training and group classes, but they also offer health and wellbeing services. 
Fees: It's a pay as you go system, so you only pay for the classes you want to attend. 
The prices vary, but everyone is welcome to a free initial personal training session on their first visit. 
5. Sarugaku Training Gym
Location: Okubo, Shinjuku-ku
Membership required? No
Sarugaku Training Gym is a great place for a cheap workout with no membership fees.
Although, you have to work, live or study in the Shibuya ward to be able to use this gym. 
Inside their facility, they have lots of dumbbells, weight machines and cardio equipment. 
Fees: For ¥400 a session you will be able to use all the facilities in the gym
6. Ikebukuro Sports Center
Location: Kami-Ikebukuro, Toshima-ku
Membership required? No
Ikebukuro Sports Center is a modern gym with facilities including an indoor pool, fitness gym and dojos as well as aerobics, dance, training classes and more.
It's a great place for a daily workout at a low cost, and the price is equal whether you live in the local area or not. 
Fees: Visiting this gym will cost you ¥500 for a day pass
7. Gold's Gym
Location: There are lots of Gold's Gyms all around Tokyo, so wherever you are, you're never too far away from one. 
Membership required? Yes
With 600 gyms in 27 countries worldwide, you may already be familiar with Gold's Gym. 
As well as excellent training facilities, members have access to coaching, personal training and regular group sessions. 
Fees: Membership prices vary, but if you don't want to sign up, a guest pass will cost you between ¥2,500 – ¥3,000.
If it's your first time visiting Gold's, you may be able to get a free session depending on the venue. 
8. Konami Sports Club
Location: There are lots of Konami Sports Clubs dotted around Tokyo. Just like Gold's, you're never too far away from one. 
Membership required? No
Konami Sports Club is another major Japanese gym chain.
Unlike most major gym chains though, Konami lets you pay as you go to use the facilities. 
Facilities vary by each venue, but you will find training rooms and free weights at most locations. 
In some locations, you will be able to access activities, including swimming pools, yoga, dancing and more. 
You can also rent any equipment you may need, such as shoes, clothes and swimming equipment. 
Fees: Prices vary but it will usually cost between ¥2,000 – ¥3,000 per visit. 
9. Anytime Fitness
Location: As another chain, there are many Anytime Fitness venues located around Tokyo. A quick search on google maps will help you find your closest one. 
Membership required? Yes
Anytime Fitness is a large chain with locations worldwide.
If you are already a member in your local country, you'll be able to use their gyms in Japan for free. 
They're open 24hrs too, so you can fit in a workout whenever you feel like it.
Inside the gym, you'll find regular equipment such as treadmills, free weights, fitness bikes and strength training equipment. 
It's a no-thrills chain which is great if you're just looking for a regular gym. 
Fees: Membership prices vary, but you can get a free trial pass if you just want to try it out. 
10. Central Sports
Location: Just like the other chains mentioned above, there are a few central sports locations you can find around Tokyo. 
Membership required? Yes
Central Sports is a great gym with lots of exercise equipment. 
Facilities include a machine gym, studio lessons and swimming pools. There is also a bath and sauna area for when you finish exercising. 
Fees: As with all memberships, the prices vary depending on the type of access to the club you want.
 Ready to start working out in Japan?
Now you know a little about Tokyo's gyms and fitness culture, go and find a gym that works for you!
Or, head over to our blog and read some more helpful articles about life in Japan. 
If you're looking for an English speaking job in Japan, visit this page: Find a job in Japan, and we'll help you.